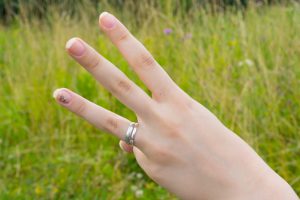 Porcelain dental crowns protect teeth, and preserve attractive smiles. The porcelain material is popular for its cosmetic qualities – your restoration will make it look as though your natural tooth was still healthy and intact. That being said, a crown has to do more than just improve how you look. The point of restorative dental work is to help you enjoy real oral health protection. Fortunately, the porcelain material offers the necessary strength to handle biting and chewing pressures. When you need advanced support for a tooth, a porcelain crown can provide it, and you can count on that support to last for many years…as long as you exercise proper care.
1. Porcelain Crowns Will Not Affect Your Smile's Appearance
Porcelain dental crowns look like natural teeth. Because yours is made to provide a custom fit for your smile, you can have a restoration that allows you to preserve your natural appearance.
2. The Porcelain Material Is Biocompatible
Because your porcelain crown is biocompatible, you will have fewer issues with friction between your restoration and neighboring teeth. This provides for an experience that is more comfortable.
3. You Have Protection That Can Last
If you have a tooth that is vulnerable after an injury, because of developmental flaws, or after a cavity, you should look for a restoration that offers lasting care. Many patients can be happy to learn that in addition to supporting their appearance, their porcelain crown is up to the job of protecting your tooth. The material is strong enough to handle typical biting and chewing pressures, but it is not indestructible. If you experience habitual teeth grinding (also known as bruxism), your crown will be at risk for damage. Chewing hard substances also creates a needless breakage risk.
Receiving A Porcelain Dental Crown From Dr. Koshki
At Santa Monica Dental Arts, you can look forward to a dental crown from Dr. Koshki that offers cosmetic and restorative benefits. Our practice takes serious care to provide patients with superior treatment that helps them maintain a healthy, terrific smile. Dr. Koshki is well-known and in high demand for the outstanding care he provides patients. To learn more about the services we offer, or to schedule a consultation with Dr. Moeiz Koshki, call Santa Monica Dental Arts in Santa Monica, CA today at 310-395-1261.