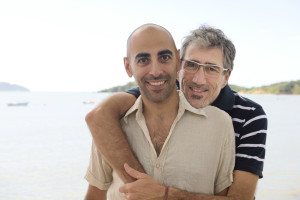 Did you know that the enamel coating our teeth is the hardest substance in the human body? Despite the strength of our teeth, they are still vulnerable to damage. When a tooth develops decay or becomes cracked/chipped, a restoration is needed to avoid the risk of infection or tooth loss. Through restorative dentistry, we offer an array of treatments designed to restore and improve the function of your teeth.
Our Restorative Treatments
Restorative dentistry addresses problems with the health and function of a tooth or several teeth. Our restorative treatment options include:
Visit Santa Monica Dental Arts Today!
At Santa Monica Dental Arts, conveniently located in Santa Monica, CA, Dr. Moeiz Koshki, Dr. Sakamoto and our staff are dedicated to providing the highest-quality dental care to patients of all ages. As a highly-skilled general dentist with over 25 years of experience, Dr. Koshki is well-known and in high demand for the stellar service he provides, and for his expertise in creating beautiful, healthy smiles for life. To learn more about the services we offer, or to schedule a consultation with Dr. Moeiz Koshki and Dr. Sakamoto, call Santa Monica Dental Arts in Santa Monica, CA today at 310-395-1261.