Our office now gives uninsured patients an easy, affordable way to get access to our Aetna in-network PPO fees with AVS-Dental Plan.
For more information, please click on the AVS link for more details. Sign up for yourself or your entire family! Once joining this discount program (this is not insurance) you will immediately get access to our Aetna in-network discounted fees on all procedures done in our office by our doctors or hygienists.
Some of our referring specialists are also accepting patients with this discount plan.
If you have any questions, please call the AVS Dental directly: 800-287-5586.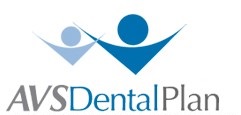 *May not be combined with insurance plans or with our Smile Health Plan. No further discounts or promotional fees will apply. You may use CareCredit financing (if qualified) with your AVS-Dental Plan membership.
Visit Santa Monica Dental Arts Today!
At Santa Monica Dental Arts, conveniently located in Santa Monica, CA, Dr. Moeiz Koshki, Dr. Sakamoto and our staff are dedicated to providing the highest-quality dental care to patients of all ages. As a highly-skilled general dentist with over 25 years of experience, Dr. Koshki is well-known and in high demand for the stellar service he provides, and for his expertise in creating beautiful, healthy smiles for life. To learn more about the services we offer, or to schedule a consultation with Dr. Moeiz Koshki and Dr. Sakamoto, call Santa Monica Dental Arts in Santa Monica, CA today at 310-395-1261.