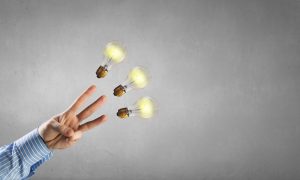 Have you found yourself studying your smile and thinking of how you would like to improve it? Many people can find themselves frustrated by some seemingly minor flaw that draws a frustrating amount of attention. Others can find themselves interested in making major changes. You might be surprised to learn just how much you can change through a single cosmetic dental treatment. By providing you with porcelain veneers, your dentist can cover up several different issues, helping you finally show off a smile you are truly excited to show off.
1. Superficial Damages And Wear And Tear That Make Teeth Look Older
Minor forms of damage can be inevitable, as minor impacts over time will create wear and tear on teeth. Superficial issues like this may not be harmful to your oral health, but they can make your teeth appear less healthy, and make you look older. By placing porcelain veneers, your dentist has the ability to rejuvenate your appearance by providing you with a dazzling, healthy-looking smile.
2. Problems With Discoloration – Including Types Of Discoloration Whitening Treatments Won't Fix
If your problem with your smile is rooted in its color, the obvious answer is a professional whitening treatment…unless it isn't. If you have problems with intrinsic discoloration – a form of discoloration whitening agents can fail to address – porcelain veneers may be able to give you the improvement you have been hoping for.
3. Some Spacing And Alignment Issues
Many patients who have alignment issues will need some type of orthodontic work to make improvements. However, a problem you have with a gap or overlap may be fixable with the placement of veneers. Your dentist can let you know if this might be an effective treatment strategy for you during a cosmetic consultation.
Talk To Dr. Koshki About Receiving Porcelain Veneers
Are you ready to see big improvements in your appearance by receiving porcelain veneers? Dr. Koshki at Santa Monica Dental Arts can help patients interested in cosmetic work show off their best smiles. To learn more about the services we offer our patients, or to schedule a consultation with Dr. Moeiz Koshki, call Santa Monica Dental Arts in Santa Monica, CA today at 310-395-1261.