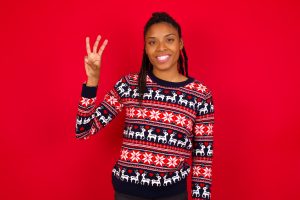 In order to protect your oral health, you should commit to good daily oral hygiene habits as well as checkups with your dentist. Good preventive care can help you avoid problems with tooth decay and gum disease, but our Santa Monica, CA dentist's office understands that these are not the only problems that can affect the way you feel about your smile. If you have concerns about the way your teeth look, we can recommend different cosmetic dental services to help! By determining what procedure can best address the concerns you express about your smile, we can help you see lasting improvements that raise your confidence!
1. We Can Fix Problems With Poor Smile Alignment
Problems with the alignment of your smile may be a recent problem, as your teeth can shift later in life, or it can be a concern you have always had. In either case, you may be able to discreetly address the matter through treatment with clear aligners! With Invisalign and ClearCorrect appliances, you can take care of trouble with your appearance by wearing a series of clear appliances that will gradually shift your teeth into better positions.
2. We Can Brighten The Color Of Teeth That Have Grown Dull
Many people who successfully prevent cavities can struggle with dental discoloration. Your choice of foods and drinks can make stains especially hard to avoid, but even individuals who exercise care with their diet can see their teeth dull over time. The teeth whitening treatments provided at our practice are effective at removing stubborn stains, and they can take care of deeper problems with discoloration that store bought products do not address as effectively.
3. We Can Address Problems With Dental Wear And Tear
Even if your teeth are in good health, visible wear and tear can make them appear to be in worse condition than they actually are. With porcelain veneers, we can address this problem while minimizing changes to your tooth structure. Veneers only cover the front surfaces of your teeth. While their coverage is limited, you can still rely on them to take care of concerns you have about the shape, size, and even the color of your smile! For patients who really want to minimize changes to their enamel, we can recommend treatment with Lumineers, a slimmer alternative to conventional veneers.
Talk To Santa Monica Dental Arts About Putting Your Smile Flaws Behind You
At Santa Monica Dental Arts, we are prepared to help patients take on embarrassing smile flaws that have left them uncomfortable with their appearance. With as little as one procedure, we can help you transform the way you look so that you appear younger and healthier! If you have questions about any cosmetic dental services that we provide, or if you hope to discuss any other matters related to your smile, call our dentist's office in Santa Monica, CA today at 310-395-1261.