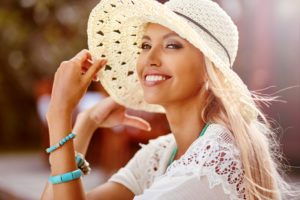 Dental damage – from a cavity, or from an injury – can spell trouble for a tooth. Consequential harm will require restorative work from your dentist. The exact nature of that work will depend on the condition, but if the tooth's condition is sufficiently affected, it could take a dental crown to fully restore your tooth. The dental crown offers two important functions – it can cover up a vulnerable tooth, and handle routine biting and chewing actions. This means that you can avoid losing the tooth, and even enjoy regular function with it.
When Should You Expect To Receive A Dental Crown?
A dental crown is how your dentist can fully restore a tooth after performing a root canal treatment. The root canal, which requires your dentist to access your tooth's pulp, can seriously alter the tooth in ways that a filling will not adequately fix. However, a crown is relied upon for more than just cavity work. A dental injury can hurt a tooth seriously enough to make it necessary to have a crown placed.
Seek Aid From Your Dentist If There Is A Problem With Your Crown
A problem with a dental crown needs to be addressed by your dentist. If something happens to the crown – if it is removed, or badly damaged – it can leave your vulnerable tooth exposed. If you are concerned about a damaged crown, tell your dentist about it. An emergency dental visit can be arranged if necessary. That being said, dental crowns are study enough to stay in good shape for many years. Your dentist will review the state of a crown during regular checkups.