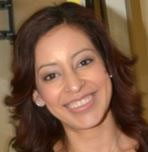 According to numbers released by the Bureau of Labor Statistics, the dental assistant profession is growing rapidly in the United States and is set to increase 25% by the year 2022. People are recognizing more and more the importance of caring, highly trained dental assistants when creating a successful practice.
While many know of Dr. Koshki's stellar reputation as the go-to Santa Monica dentist when it comes to surgical and cosmetic dentistry, many don't know that he also prides himself on hiring and retaining only the best, most qualified assistants. Dental assistants are usually the first people to care for a patient when they walk in the door, so it's incredibly important that they perform their job to the level of excellence expected out of the practice's head dentist.
When you walk into Dr. Koshki's practice you likely won't see our dental assistant's name on the door, but you'll know from their level of care that they are invested 100 percent in the mission to provide you and your family the best dental care that Santa Monica has to offer.