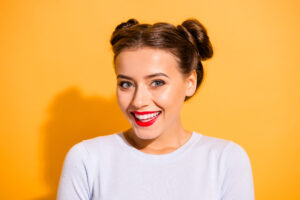 Does your trouble with dental discoloration make you wish you could keep your smile fully hidden? Have you worked to restore the color of your enamel in the past only to see new stains form and hurt how you look? If you want to see lasting benefits from work to brighten your smile, your Santa Monica, CA dentist's office can help. A personalized teeth whitening treatment at our office can make your teeth many shades brighter. For the sake of fighting new stains as they build up, we also provide custom patients to patients to help them keep their smile at a color they are comfortable with.
How Can I Make Sure My Smile Stays Bright After A Whitening Treatment?
By arranging a professional teeth whitening treatment, you can fight the accumulated stains that have made you lose confidence in your appearance. We use bleaching materials that exceed what store bought products can do. As a result, the work we provide helps you show off teeth that have become many shades brighter than they were before. What we can also do is supply you with the materials that are needed to keep fighting the accumulation of stains.
Our Approach To Treating Enamel Stains Includes Access To Materials That Let You "Touch Up" Your Smile
We use advanced whitening gels that we stimulate with a special light in order to produce significant cosmetic changes to your smile in just a short time. Patients who are unhappy with how they look are able to use this one appointment to make their enamel look more youthful, healthier, and generally more attractive. Because we understand that new stains will be a concern after treatment, we also provide a take-home kit that will allow you to "touch up" teeth in the future so that they do not dull again.
Dealing With Internal Discoloration
When dental discoloration can be traced back to enamel stains, whitening services are certainly helpful. However, it can be a good idea to start planning a different procedure to make sure you enjoy the right results. Porcelain veneers are able to take on problems with internal discoloration. We can also use these thin, durable shells to cover up problems with spacing, dental damage, and more!
Talk To Your Santa Monica, CA Dentist About A Long-Term Solution For Dental Discoloration!
Through treatments that effectively correct dental discoloration and other issues, we are able to help patients renew their confidence in how they look whenever they smile. Beyond just taking on your immediate issues with enamel stains, we can provide the right materials to help you fight discoloration in the future and preserve your results! If you would like to learn more, call Santa Monica Dental Arts in Santa Monica, CA today at 310-395-1261.