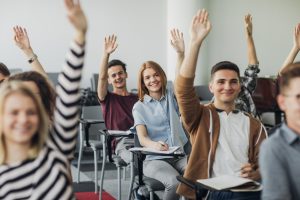 If you have issues with your smile because your teeth are starting to shift and lose their place, or if alignment concerns have always affected your appearance, you can be curious to learn more about orthodontic work. At our Santa Monica, CA dental practice, we can actually meet with you to discuss smile improvements through the use of clear aligners! These appliances are made to discreetly move teeth, so people who have concerns about metal braces can still see their desired results. You can learn about Invisalign appliances, or ClearCorrect – both are able to produce great smile improvements!
Clear Aligners Can Help You Deal With Smile Gaps And Overlaps
Clear aligners are capable of delivering meaningful smile improvements by fixing those flaws that concern the position of your teeth. Are you embarrassed because your smile exposes an unflattering gap between two teeth? Have you grown frustrated by the way crowding makes your smile seem jagged or uneven? You can do something about these problems WITHOUT spending time wearing conspicuous metal braces!
What To Expect While You Wear Your Clear Aligners
Our goal is to make your experience with orthodontic treatment easier. That commitment begins with the planning of your adjustment, as we rely on an iTero digital scanner to plan your appliances. This scanner creates digital measurements of your bite, so there is no need for you to have the unpleasant experience of creating a plaster mold of your bite. Once your custom aligners are ready for you, the process of straightening your teeth can begin. You will not have to worry about manual adjustments of your appliances, because you have a sequence of pre-made aligners to wear over time. These aligners are easy to remove, and hard to see, so they do not intrude on your daily life!
Making Plans To Correct All Of Your Smile Concerns
While you can be excited to see how your smile improves after your teeth are straightened, you can be eager to continue with cosmetic dental work. We can talk to you about additional services that can help you show off your best smile. For example, you can undergo a professional teeth whitening procedure after having your teeth straightened to make significant changes that can grab the attention of the people in your life!
Talk To Dr. Koshki About Starting Orthodontic Treatment With Clear Aligners
If you want to see real improvements to your smile, talk to Santa Monica Dental Arts about orthodontic work with clear aligners! These appliances make it possible to fix problems that you have with the positioning of your teeth without fixed metal braces. You can find Invisalign or ClearCorrect appliances easy to fit into your daily routine, so you can enjoy improvements without feeling uncomfortable. To learn more, call Santa Monica Dental Arts in Santa Monica, CA today at 310-395-1261.