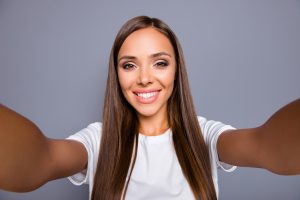 A chipped tooth, even if the damage is relatively minor, can be a serious problem for your smile. Your desire to fix the problem may be met by concerns that the dental work you receive could look unnatural, or fail to offer proper support. What you should know is that your Santa Monica, CA dentist can offer you cosmetic dental work with remarkable benefits. Veneers and Lumineers are crafted to serve as expert imitations, meaning they can offer incredibly lifelike improvements. You can also count on them to withstand biting and chewing pressures for many years, meaning your results will last. If the damage to your chipped tooth is more serious, then a dental crown can be used to provide support, in addition to cosmetic improvement.
You Can Count On Veneers And Lumineers To Address Damages, And Other Problems With A Tooth
Veneers and Lumineers are both crafted from porcelain, and made to act as ideal imitations for your tooth structure. These restorations are permanently set on the front of teeth in need of cosmetic improvement. Once they are placed, you can flash a smile no longer affected by the presence of damaged, misshapen, or discolored teeth.
Is Your Chipped Tooth Affecting How You Bite And Chew? A Restoration May Be Needed
How confident are you in your ability to place biting pressure on your chipped tooth? If you are hesitant to do so, take that as a sign that your injury may call for more than cosmetic work. Fortunately, you can receive a dental crown that offers real cosmetic benefits, in addition to protection. Once a custom crown is made and placed, you can feel comfortable showing your smile, and you can return to your normal dental function.
Talk To Dr. Koshki About Improving Your Smile By Fixing A Chipped Tooth
Santa Monica Dental Arts is proud to offer valuable support to patients in need of cosmetic and restorative care. Dr. Koshki can utilize his skill and experience to provide lasting, lifelike improvements for problem teeth. To learn more about the services we provide, or to schedule your consultation with Dr. Moeiz Koshki, call Santa Monica Dental Arts in Santa Monica, CA today at 310-395-1261.