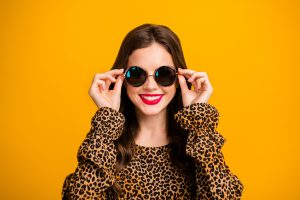 By choosing to move forward with cosmetic dental treatment, you can choose to make positive changes to the shape, size, and color of your teeth. What will it take to address these different areas of concern? With treatment involving traditional veneers or Lumineers, you can have exciting improvements with just one procedure! Our Santa Monica, CA dentist's office uses these restorations to carefully restore the shape, size, and color of teeth that look worn down, and we can use them to address naturally occurring problems with shape, size, and alignment. Both options can produce long-term improvements, but Lumineers, which are thinner, can produce results with less preparatory work.
What Can A Cosmetic Procedure Do To Benefit You?
Through the right cosmetic dental treatment, you can make dramatic changes to your appearance. Veneers and Lumineers are often used to help people with several issues they want to take on, as they can cover up several problems at one time. These thin shells are placed on the fronts of teeth to restore their shape and size, and to hide any problems with discoloration. They are often used to deal with dental damage, though some injuries can make treatment with porcelain dental crowns necessary.
Should I Use Veneers Or Lumineers?
Veneers and Lumineers are both made from a porcelain material capable of closely imitating your healthy tooth structure. However, Lumineers are thinner, which makes a difference because less preparatory work can be required for their placement. In fact, your dentist may be able to move forward with treatment without performing this work at all! After reviewing your teeth and hearing what you wish to change, your dentist can give you helpful feedback about which option can be right for you.
Other Cosmetic Services To Consider
Not all cosmetic problems call for treatment with restorations. To improve your appearance and leave your tooth structure unchanged, consider teeth whitening treatment. The source of many people's concerns tend to be with stains that have gathered over time. With the whitening agents available at our practice, these stains can be effectively addressed so that your smile is notably brighter. We also offer treatment with clear aligners, which can help you if your teeth are not properly spaced. Instead of traditional orthodontic treatment, you can use Invisalign appliances to correct flaws like gaps and overlaps that have caused you embarrassment.
Talk To Your Santa Monica, CA Dentist About Cosmetic Treatment!
Santa Monica Dental Arts is ready to help you take on problems that you might have with your appearance. To learn more about how veneers or Lumineers can help you, or to hear about other cosmetic services we provide, please call Santa Monica Dental Arts in Santa Monica, CA today at 310-395-1261.