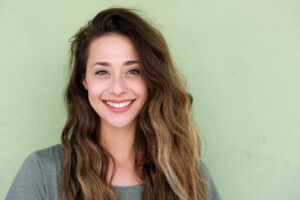 How close are you to the smile that you really want to show off in pictures and social environments? Thanks to the option of cosmetic work with Lumineers, your ideal appearance can require less work than you realize! Our Santa Monica, CA dentist's office can recommend that you move forward with this service in order to conservatively address problems with teeth that are misshapen, damaged, or discolored. These restorations are even slimmer than traditional porcelain veneers, but they are still durable enough to last for many years with the right care.
What Can You Really Expect From A Cosmetic Procedure?
If you only undergo one cosmetic dental treatment, how much can you really expect to change about the way you look? With the right service, there are many improvements that you can make to the way you look. Our practice can help you deal with teeth that are misshapen or damaged, discolored, the wrong size, or flawed in any other way by placing Lumineers.
Using Lumineers To Deliver Results While Minimizing Changes To Your Tooth Structure
Lumineers make changes to your appearance by covering only the front surfaces of your teeth. This reduces the area that will have to be modified, making this care more conservative than treatment with dental crowns. Because these restorations are slimmer than traditional veneers, we can minimize preparatory work on teeth, and may even be able to do without it! To ensure your Lumineers offer the right results, we will carefully evaluate and measure teeth to confirm that your restorations fit properly and have a natural look.
Reviewing Your Different Options For Smile Care
Is the right path to your ideal smile really one that relies on Lumineers? While they are not as slim, traditional veneers can offer more durability. If you want to make changes without any permanent modifications to your tooth structure, we can also talk to you about teeth whitening treatment or work with clear aligners. There are also cases where we can see a need to place dental crowns. These restorations completely surround teeth. While they require more changes to your tooth structure, they provide the kind of protection that actually improves your bite function. Our crowns are made with a porcelain material that can imitate your enamel and provide lasting cosmetic value.
Talk To Your Santa Monica, CA Dentist About Cosmetic Treatment With Lumineers
Through treatment with Lumineers, our practice can help you take on frustrating cosmetic flaws while also taking care to minimize changes to your tooth structure. With this and other services we provide, we can help patients feel great about the way they look! If you would like to learn more about this service, or if there is any other that interests you, please call Santa Monica Dental Arts in Santa Monica, CA today at 310-395-1261.