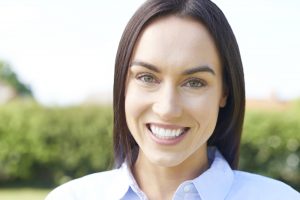 Your dentist is ready to perform whatever restorative dental care you need when you arrive with something wrong. What you should know is that your dentist is also capable of giving you expert preventive dental care, too. Preventive appointments help patients stay on top of their oral health needs. These sessions, along with smart daily oral care, will lower your chances of experiencing cavity trouble. If you do suffer a cavity while attending regular dental checkups, your dentist can recommend treatment before the problem worsens. That way, you can minimize the damage your tooth suffers, and undergo a less involved treatment.
Regular Dental Checkups Play An Important Role In Protecting Your Oral Health
At a preventive appointment, you will undergo a careful cleaning of your teeth. This will lead to the removal of harmful plaque and tartar. Your hygienist can offer input on the condition of your teeth, and tend to hard to reach areas you may struggle to clean properly. Your dentist will take care to closely examine your oral health, checking your teeth, your gums, and the soft tissue in your mouth for any sign something might be wrong. After each session, you will have important input on the current condition of your smile.
Addressing A Problem Found During A Routine Checkup
We all hope to leave our dentist's office with a clean, healthy mouth, and the certainty that we are not facing any oral health troubles. Unfortunately, this will not always be the case. You may learn during your review that you have an issue, like tooth decay, that will need restorative dental work. Undergoing this work before the problem grows serious will allow you to limit the damage done by decay.
Enjoy Dedicated Preventive Care From Dr. Koshki
When you arrive for preventive care with Dr. Koshki at Santa Monica Dental Arts, you can count on superior service. Our staff is prepared to help you with your general, restorative, and cosmetic dental needs. Dr. Koshki is proud to support patients with his expertise in creating beautiful, healthy smiles for life. To learn more about the services we offer, or to set a consultation with Dr. Moeiz Koshki, call Santa Monica Dental Arts in Santa Monica, CA today at 310-395-1261. You can also request an appointment here.