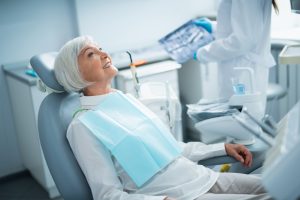 Through the right technology, your dentist can plan and provide advanced services. These services include treatments to restore unhealthy teeth as well as procedures that can improve the quality of your smile. Our Santa Monica, CA dentist's office uses digital scanning technology and other forms of technology to provide beneficial care to our patients. If you have questions about a specific procedure, or if you want to address a problem with your appearance or oral health, we are ready to help! The right preparations help us provide services that deliver lasting value, and digital technology can even make the planning experience more comfortable.
The Importance Of Detailed Planning
For any restorative or cosmetic dental procedure, the right planning will be important. Customized dental crowns, clear aligners, and other items involved in dental care should be carefully constructed to be the right shape and size. For permanent restorations, digital scans lead to treatments that address your oral health and provide benefits for your smile. When using our iTero digital scanner to design Invisalign aligners, we can provide an orthodontic treatment that is discreet, effective, and easy to fit into your daily life.
Our iTero Digital Scanner And Invisalign Treatment
Digital scanning has an important role to play in Invisalign treatment. With our iTero scanner, we can work out the details of how we can move your teeth into the appropriate positions. During your visit, we will take detailed scans of your teeth and oral structures. After we gather the appropriate measurements, we can make sure your Invisalign appliances fit securely, and that they make the proper adjustments to give you a straight, attractive smile!
Using Digital Images To Plan Restorative Work
To prepare a lifelike dental crown, we will carefully modify your tooth structure and take digital measurements to design your restoration. Once it is ready, we can cap it over your tooth with the confidence that it will have the right shape and size to both improve your smile and support your oral health. Better stability means more comfort when biting and chewing and fewer risks that your crown will bother neighboring teeth. At later appointments, we can check on the status of a crown to make sure there are no issues. Crowns, like natural teeth, can develop problems over time, but prompt care can prevent complications.
Talk To Your Santa Monica, CA Dentist About Digital Scanning And Your Dental Care!
Santa Monica Dental Arts relies on impressive technology to provide important services for patients. At our practice, we are prepared to take on the many issues that can impact someone's appearance and oral health. We are ready to meet with you and discuss specific services, or we can provide important routine care! To find out more, please contact our dentist's office in Santa Monica, CA today at 310-395-1261.