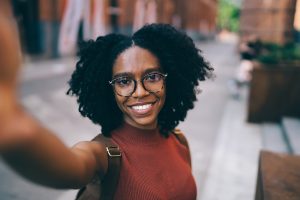 How serious is a problem with a damaged tooth? Some injuries will be so serious that you can experience pain and limited bite support until you have treatment, while others can cause cosmetic issues rather than problems with your oral health. With that said, even a minor injury can feel like a big problem if it impacts your smile and confidence! At our Santa Monica, CA dentist's office, we are prepared to help patients when they need to do something about a tooth that is cracked, chipped, or broken in some other way. If necessary, we can restore the tooth with a dental crown to protect it, or we can use a more conservative cosmetic dental procedure to improve the way you look!
Visible Dental Damage Can Make People Self-Conscious
Even if an injury only causes a modest change to your smile, the problem can be enough to make you embarrassed by the way you look. Injuries that affect our front teeth can be especially upsetting, as these teeth are harder to hide when we speak, smile, and laugh. Fortunately, the right cosmetic procedure can take care of you so that you no longer feel self-conscious about the way you look!
Restoring A Misshapen Tooth With A Dental Veneer
For many injuries, it is possible to restore a tooth with a dental veneer. Veneers only cover the front portion of a tooth, so this is a relatively conservative means of making changes to the way it looks. At our practice, patients have options when it comes to veneers. In addition to traditional porcelain veneers, we also provide Lumineers. These slim shells are also made from porcelain, but their thinner design reduces the preparatory work needed to make space for them.
Why You May Need A Dental Crown For Your Tooth Injury
If an injury is serious enough, it can interfere with your ability to bite and chew food. In a situation like this, our practice can talk with you about the placement of a porcelain crown to restore your tooth and smile. With the porcelain material used to craft crowns, we can make sure that a tooth is strengthened enough to let you bite with it while still improving the way you look.
Discuss Treatment For Your Damaged Tooth At Santa Monica Dental Arts
If you have an injured tooth that makes you self-conscious, the right treatment can lead to a big change in your self-confidence. At Santa Monica Dental Arts, we can recommend the appropriate treatment after carefully evaluating your tooth and determining just how serious the injury is. To find out more about our services, please reach out to our dentist's office in Santa Monica, CA today at 310-395-1261.