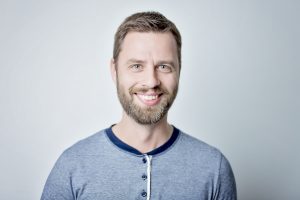 Why do you need a permanent restoration when you have to undergo treatment for a cavity, or when you experience a dental injury? Unfortunately, our enamel will not recover on its own when a problem is serious enough to call for a trip to the dentist's office. To resolve this, we will use a restoration to provide lasting protection. When our patients require dental crowns, our Santa Monica, CA dentist's office can respond by providing a custom crown made from a durable porcelain material. We will measure your tooth and provide the necessary preparatory work to make space for your restoration. This can ensure that your treatment is a success, as the crown can be trusted to remain in place even as you rely on it for bite support.
Why Restorations Are Custom-Made For Patients
The right approach to smile care is personalized. We take care to provide dental restorations made specially for our patients because this helps ensure that treatment leads to lasting benefits. When it comes to care with dental crowns, we can make sure your tooth is fully covered, and that you have no change in bite support after treatment. We provide restorations made with porcelain so that we can cover the tooth without causing any problems for your smile.
Receiving Your Porcelain Dental Crown
Before you receive your porcelain crown, we will take thorough measurements of your tooth and perform preparatory work to prepare you for treatment. We use digital technology to capture detailed images of the tooth, which is how we are able to closely match its shape and size with your crown. When your restoration is ready, we will see you again to affix the crown. This process provides many years of stability and support, something that will make it easier to go about your daily life.
Other Services We Offer That Can Restore Your Smile
Not everyone who wants to make changes to their teeth will need restorative work. For problems like dental discoloration, trouble with misshapen teeth, or some injuries, we can actually proceed with cosmetic dental work. If you qualify for this approach, we can minimize changes to your tooth structure by using porcelain veneers, thin shells that only cover the front surfaces of teeth.
Talk To Your Santa Monica, CA Dentist About Receiving A Custom Crown
In the event that you need a dental crown to address problems with your oral health, we can provide a porcelain restoration that preserves your bite function and helps you maintain your appearance. Our practice provides a range of beneficial services that help patients recover from both dental problems and cosmetic concerns. If you would like to learn more, call Santa Monica Dental Arts in Santa Monica, CA today at 310-395-1261.