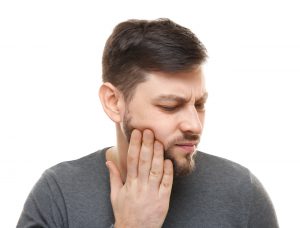 An emergency dental situation can leave you in serious discomfort, and in a state of alarm. After all, dental damage can have a profound impact on your appearance, so suffering a chipped, cracked, loosened, or avulsed tooth can create serious worries about how you will look. If you happen to find yourself in need of emergency care, reach out to your dentist for prompt treatment. Seeking treatment sooner means putting a stop to discomfort, and starting the process of restoring your smile. With the right restorative dental work, your dentist can make sure your appearance is returned to good condition.
Emergency Care Can Protect Your Oral Health, And Your Appearance
The first priority for your dentist will obviously be addressing any oral health issues you experience after an emergency. If an injury has left you with a damaged tooth that might have internal issues, a root canal treatment will have to be performed. That being said, once health issues are addressed, your dentist can help you address visible signs of trauma. Many people will have their smile effectively restored when a crown is placed on your damaged tooth. A life-like crown can make your smile feel whole again.
Bothered By Existing Signs Of Dental Damage? Ask About Cosmetic Dental Work!
If you have suffered a milder injury in the past, you may be bothered by signs of trauma that persist. With the right cosmetic dental treatment, your dentist can restore your tooth's appearance, so that it no longer shows signs of trauma. A set of dental veneers can cover up flaws, and boost the overall quality of your smile.
Dr. Koshki Can Help If You Need Smile Care After An Emergency
Patients who see Dr. Koshki at Santa Monica Dental Arts can count on expert treatment in the face of a dental emergency. With the right care, your oral health can be restored, and your smile can be returned to good condition. If you would like to schedule a consultation with Dr. Moeiz Koshki, call Santa Monica Dental Arts in Santa Monica, CA today at 310-395-1261. Our practice offers a range of services to help you enjoy your best and most attractive smile!