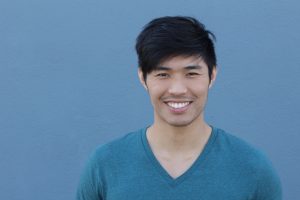 Providing cosmetic dental improvements means more than just covering up unattractive flaws with your teeth. This is certainly important, but you should look for a procedure that can make real changes, while still letting your smile appear natural. Your Santa Monica, CA dentist's office can provide you with veneers that expertly address the problems you currently have with the way you look whenever you smile. Using conventional porcelain veneers, or slimmer Lumineers, can help you improve the way you look by covering chips, cracks, blemishes, and other problems. Because they can match the look of your enamel, they can offer improvements without betraying that you have had work done.
Scheduling Your Cosmetic Dental Treatment
During the initial stages of your cosmetic treatment planning, you can talk to your dentist about whether you should have Lumineers, or standard porcelain veneers. While both are made with porcelain, Lumineers are thinner, which means that less work is needed to make them fit naturally over your teeth. Your dentist will take care to acquire exact measurements of your teeth, so your cosmetic restorations are an ideal fit.
Learning More About The Different Cosmetic Treatments That Are Available To You
Veneers can lead to great improvements for patients. With that said, you have other options if you are thinking about making improvements that affect your smile. Not everyone who is after cosmetic work wants to change the shape, size, or condition of their teeth. Many people simply want to make them whiter. A professional whitening treatment can deliver notable results for you – in fact, professional agents can exceed the kind of changes you might see from a store bought whitening product.
Set Up Time To Discuss Porcelain Veneers At Santa Monica Dental Arts
If you want to learn how porcelain veneers or Lumineers can help you improve your smile, set up an appointment with Dr. Koshki at Santa Monica Dental Arts! Our practice is proud to offer advanced cosmetic dental care to patients who want to show off a more attractive smile. To learn more about the services we offer, or to schedule a consultation with Dr. Moeiz Koshki, call Santa Monica Dental Arts in Santa Monica, CA today at 310-395-1261.