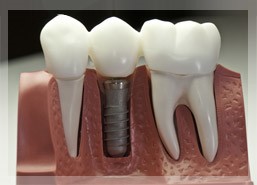 For many, Thanksgiving is the most anticipated meal of the year. Unfortunately, there are a variety of dental maladies that can put a painful damper on an otherwise delicious meal. Thankfully, Moeiz Koshki, DDS is the dentist Santa Monica trusts to diagnose and treat a variety of dental problems. Here are a few types of pain you might be experiencing when eating, and what Dr. Koshki can do to help.
Temperature Sensitivity – If you're experiencing tooth pain whenever you eat your favorite hot or cold foods, it could be a sign of basic tooth decay. Consult Dr. Koshki to see if a filling would be right in treating your pain, or ask him about certain sensitive toothpastes that will help prevent any pain when brushing.
Sharp Pain when Chewing – If you feel a sharp pain when eating solid foods, it may be because of a chipped tooth or a broken filling. Visit Dr. Koshki to see if a new filling would alleviate any of the pain you're experiencing.
Missing teeth – If you have any missing teeth, you know that they can cause both emotional pain from the embarrassment of having an uneven smile, and physical pain when eating. Luckily, Dr. Koshki and his staff are experts at giving patients dental implants in Los Angeles.
If you are having any of these, or a variety of other dental problems, contact Dr. Koshki and his staff at 310-395-1261 and have a Happy Thanksgiving!