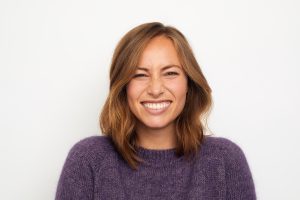 If you have a tooth that is smaller than it should be, its effect on your smile can leave you less than thrilled. In addition to looking awkward on its own, it may cause you to have a gap in your smile that you would love to cover. At our Santa Monica, CA dental office, we can discuss your options for cosmetically improving your smile! For an undersized tooth, we can provide a custom dental veneer that corrects the visible flaw. In addition to making a tooth look larger, the veneer can actually close the space between it and its neighbor. For situations where an undersized tooth interferes with your bite, a porcelain dental crown can be effective.
An Undersized Tooth Can Throw Off Your Smile In Frustrating Ways
If you have an undersized tooth, you may feel that people tend to focus on it, and how it disrupts your smile. This can be an understandably frustrating problem – you can take great care to avoid oral health issues, but good oral health will not make your tooth an appropriate size. Issues with tooth size can also cause problems that appear related to poor dental alignment. For someone with an undersized tooth, a gap can throw off the symmetry of their appearance. Meanwhile, an overly large tooth could cause an alignment issue by crowding its neighbors.
Restoring Your Smile With Dental Veneers
Modern dental veneers that we provide at our practice can help you hide a wide range of problems with the way you look! Veneers and Lumineers are thin shells made from a durable porcelain material. While both require minimal space, Lumineers are the thinner option, and they can require less work on your tooth structure. A veneer can change a tooth's shape, color, and size. When placed, the restoration can ultimately give your smile a healthier and more uniform look!
Clear Aligners Also Provide A Solution For An Unsightly Smile Gap
Not all smile gaps are caused by issues with tooth size! For gaps that result from poor dental alignment, we can provide treatment with clear aligners. Clear aligners make the process of correcting uneven or poorly spaced teeth discreet, so you do not have to feel self-conscious while your adjustment is taking place. Clear aligners also allow you to remove an appliance when it might be in the way, so you are not struggling to work around an appliance when you eat, or when you clean your teeth.
Talk To Dr. Koshki About Hiding A Smile Gap Caused By A Small Tooth
At our Santa Monica, CA dental office, Dr. Koshki is ready to help patients take care of frustrating cosmetic dental problems! If you are ready to learn more about the services that we provide, call Santa Monica Dental Arts in Santa Monica, CA today at 310-395-1261.