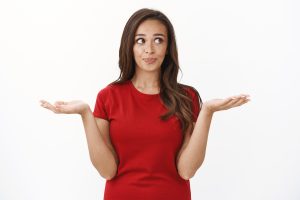 Have you struggled to see the results you want when using store bought whitening products? Whitening toothpastes and store bought kits can help with stains that are on the surface of your teeth, but they can prove less useful for patients who want to remove deeper and tougher stains. At our Santa Monica, CA dentist's office, we can actually meet with you and give you helpful information on the benefits of professional teeth whitening services. Our approach will provide in-office care that delivers changes in one visit! to help you make sure your teeth stay bright, we can also provide you with a take-home kit that lets you do touch-ups and fight new stains.
Teeth Stains Are Difficult To Deal With On Your Own
If you are trying to remove teeth stains without your dentist's help, you can grow frustrated at a lack of results. With the products that you can pick up at the store or pharmacy, you can have a hard time removing stains that have settled over time. The results you do see can help raise your confidence, but you can still be frustrated over your inability to show off a bright, white smile you hoped to enjoy from your at-home care.
What A Professional Whitening Treatment Can Do For You
Professional teeth whitening treatment will remove stains that build up on your enamel over time. The treatment at our practice is typically completed in an around an hour, as we have a special light that can activate the effects of your gels to improve the way you look. To help you stay confident in your smile, we can send you home with whitening agents that you use to follow up with your initial treatment. These agents are strong enough to stop new issues with discoloration from forming.
Should You Look Into Treatment With Veneers To Brighten Your Smile?
Porcelain veneers may be needed to restore the color of your teeth if you have intrinsic discoloration. This is a problem that stems from internal tooth issues that change your smile color. Rather than move forward with a treatment that is focused on stain removal, we can use custom porcelain veneers to hide blemishes as well as any other problems affecting the surfaces of teeth. This option can enable you to make your smile look brighter and healthier while also freeing it of noticeable wear and tear!
Talk To Your Santa Monica, CA Dentist About Making Your Smile Whiter!
At Santa Monica Dental Arts, patients who worry about dental discoloration can schedule an appointment to discuss their options for cosmetic dental treatment. If you have questions bout teeth whitening treatment, or any other matters related to your smile, please call our dentist's office in Santa Monica, CA today at 310-395-1261.