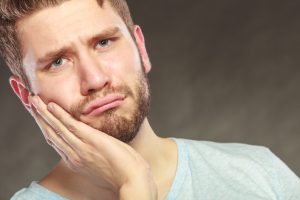 A cracked tooth can feel especially unfair when you think about the different risks facing your smile. You can exercise control over your potential for cavities by maintaining a smart daily dental care habit, and by seeing your Santa Monica, CA dentist for regular exams. Unfortunately, a cracked tooth can occur with little warning. You could bite into something that is harder than you realize, or experience a physical injury. Treating this issue is important, as your tooth could be at risk for infection, and you could have a harder time biting and chewing. Fortunately, your dentist is ready to help. If the crack is minor, you could find that cosmetic dental work is all that you need. However, if the damage is more consequential, more involved restorative dental work can be necessary.
Addressing Minor Chips And Cracks With Cosmetic Work
Minor chips and cracks can be unattractive, and leave you bothered by your smile. While these damages may be minor, and not a threat to your oral health, they can certainly have an impact on how you look. Your dentist can use cosmetic work to provide natural-looking coverage. Porcelain veneers can be used to effectively hide damage. Once your cosmetic work is complete, you can be excited to show off a smile that is no longer marred by this harm.
A Cracked Tooth Can Create Real Oral Health Concerns
If your tooth is cracked, it can lead to an infiltration of bacteria that results in an alarming tooth infection. Because the interior of your tooth houses important living nerves, that infection can effectively "kill" your tooth if action is not taken in time. A root canal treatment can address the matter, and stop a problem from creating upsetting complications.
Talk To Santa Monica Dental Arts About Addressing A Cracked Tooth
Santa Monica Dental Arts is proud to provide support for patients when they need to do something about an oral health concern. If you find yourself in need of attention because of a cracked tooth, you can look forward to the appropriate care to ensure that your smile, and your oral health, are sustained. To schedule a consultation with Dr. Moeiz Koshki, call Santa Monica Dental Arts in Santa Monica, CA today at 310-395-1261.