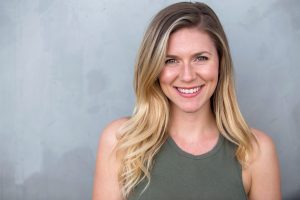 Is wear and tear something that affects everyone's smile over time? Some degree of change to your enamel can be difficult to avoid – after all, our teeth have a difficult job! With that said, our tooth enamel is a remarkably strong substance, so those changes can be relatively small for some. However, it is possible for you to experience noticeable wear and tear that will hurt the shape of your teeth and lower the quality of your smile. The good news is that you do not have to simply accept this problem. With porcelain veneers, your Santa Monica, CA dentist can positively change the condition of your smile by hiding wear and tear!
Are You Starting To Worry About The Condition Of Your Smile?
Even if your teeth have remained cavity-free, the gradual wear and tear from biting and chewing can make them appear less healthy. What can you do if you notice that your teeth seem flatter, appear misshapen, or generally look older than you prefer. With the placement of porcelain veneers, we can positively change the way you look by covering these problems. The placement of veneers can also help brighten your smile if enamel erosion has made your smile seem dull.
Receiving Veneers Or Lumineers
In addition to using traditional porcelain veneers to restore patients' smiles, we do offer treatment with Lumineers. Lumineers can call for less preparatory work, and in some cases may not require preparatory work at all. Both restorations improve the way a person looks by covering the front surfaces of teeth. All of the restorations we place are custom-made for patients so that we can ensure they are the right shape and size to produce the desired results.
Why Dental Crowns Are Sometimes Used To Restore Teeth
Is it possible that you will need to have teeth restored with dental crowns to address wear and tear? In some cases, this can be called for. Problems with teeth grinding, or issues with damage to teeth, can make it necessary to restore your bite function and oral health by placing a crown. Crowns completely cover teeth above your gum line to provide functional support. Our practice can place crowns made from a durable and attractive porcelain material, so your treatment can still improve the way you look.
Talk To Your Santa Monica, CA Dentist About Veneers
At our Santa Monica, CA dentist's office, patients who worry about wear and tear on their teeth can learn the benefits of treatment with custom veneers! To find out how this cosmetic procedure can help you, call Santa Monica Dental Arts at 310-395-1261. In addition to responding to problems with damage, we can provide treatments to help with issues like discoloration and misalignment.