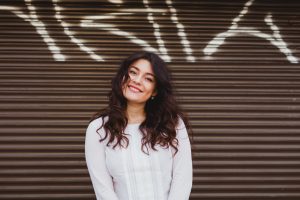 How would you like to enjoy cosmetic improvements to your smile that last for a day? Would a week be enough time? If you are interested in undergoing cosmetic dental work, you probably want those results to stick around for a while. You can actually have dramatic improvements that will stay with you when you have dental veneers or Lumineers placed. Both of these cosmetic restorations offer coverage for multiple problems. If you have issues with discolored teeth, if you are tired of congenital flaws hurting your appearance, or if you want to hide damaged teeth, veneers and Lumineers can help.
The Placement Process For Your Veneers Or Lumineers
Lumineers are designed to be slimmer than traditional veneers. What this means is that during the placement process, less preparatory work can be required to secure them over your teeth. In your initial consultation, your dentist can study your smile, and discuss your desired changes with you. Before you receive your restoration, they will have to take measurements of your teeth, so they can ensure a custom fit. Once they are created, you will return to have your traditional veneers or Lumineers secured to the front of teeth. Both are permanently attached to your teeth.
Learning More About Cosmetic Work Through A Consultation
Cosmetic dentistry can help improve your smile – if you want to know what your dentist can do for you specifically, come in for a consultation! During a consultation, you can learn about the benefits of different treatments, and your dentist can take a look at your teeth, and make recommendations for possible courses of action.
Learn How Dr. Koshki Can Help You Enjoy Lasting Cosmetic Improvements To Your Smile
Cosmetic dental work from Dr. Koshki can provide benefits that last. If you are curious about what you can gain from receiving veneers, or having Lumineers placed on teeth, come in for an appointment. Dr. Koshki can observe your teeth, and listen to your desired changes – from there, you can make an informed choice about how you would like to improve your smile. If you would like to set a time for treatment at Santa Monica Dental Arts, or schedule a consultation with Dr. Moeiz Koshki, call Santa Monica Dental Arts in Santa Monica, CA today at 310-395-1261. You can also request an appointment here.