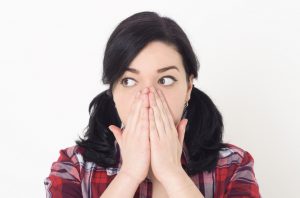 Your gum disease may not leave you gripped with pain, but it deserves serious attention. Your gums may be sensitive, or swollen, because of an infection. You may have noticed that your gums are more likely to bleed when you brush and floss. If the earlier stage of gum disease, gingivitis, is caught and reversed in time, you can effectively keep your periodontal tissue safe. However, advanced gum disease can be irreversible, meaning your only option is to manage the problem. Patients who suffer from advanced gum disease are dealing with a condition that leads all other causes when it comes to tooth loss.
How Gum Disease Can Lead To Problems With Tooth Loss
A serious periodontal infection – known as periodontitis – can damage the soft tissue and bone holding teeth in place. As your condition grows in severity, teeth can start to become loose, and fall out. This is the chief reason adults experience problems with tooth loss. It should be noted that patients looking to address tooth loss with the placement of dental implants may need care for their periodontal woes before moving forward with this prosthetic solution.
Receiving Professional Care For Your Periodontal Issues
Professional periodontal care can help you recover from gingivitis, and avoid periodontitis. Thanks to the use of laser dental treatment, this care can require less recovery time, and be more precise. Your dentist can use lasers to remove infected periodontal tissue. Lasers are also capable of cleaning teeth under your gum line. Lasers offer a more precise and more comfortable means of doing work to restore the health of your gum tissue.
Receiving Care For Gum Disease From Dr. Koshki
At Santa Monica Dental Arts, you can receive important periodontal care from Dr. Koshki. Treatment to stop gingivitis will help you regain your healthy smile, while also protecting you against a future threat of advanced gum disease, which can cause tooth loss. Dr. Koshki is in high demand for the stellar service he offers his patients, and for his expertise in cosmetic dental matters. To learn more about our practice, or to schedule a consultation with Dr. Moeiz Koshki, call Santa Monica Dental Arts in Santa Monica, CA today at 310-395-1261.