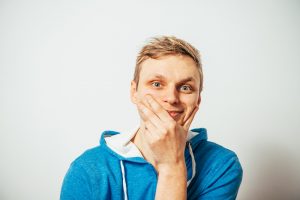 If you are dissatisfied with the color of your teeth, even after using store bought products, you may want to ask your dentist about a professional whitening treatment. While whitening toothpastes and other over the counter products can help with surface stains, the stains under the surface of your enamel can persist. By relying on bleaching agents, the whitening gels supplied by your dentist can attack those deeper stains. After a session with a professional teeth whitening, you can witness a remarkable change to your appearance. Of course, there are patients whose discoloration issues stem from other concerns. If you are struggling with intrinsic discoloration, talk to your dentist about the other cosmetic dental treatments that can help you.
Choosing Your Approach To A Professional Teeth Whitening
A single session with a Zoom! whitening treatment is capable of making terrific changes to your teeth. During your time in the office, your dentist will apply the whitening gels, and use a curing light that speeds up the effect of the gel. Your teeth can be improved by up to ten shades in one hour! Of course, if you prefer to tackle the matter of improving your smile at home, your dentist can supply you with professional whitening gel, and a kit to help you apply these agents properly on your own.
Cosmetic Dental Work To Help Address Intrinsic Discoloration
Intrinsic discoloration is not caused by stains in your enamel. So how can your dentist help? Your dentist may be able to hide this discoloration by placing porcelain veneers on your teeth. Once they are permanently bonded, veneers can make improvements to the color of your smile, while also fixing a range of other pesky esthetic problems.
Talk To Your Dentist About A Whitening Treatment
A professional whitening treatment can help you see big changes to how you look. Santa Monica Dental Arts can take care of your cosmetic needs by performing the whitening treatment in office, or by supplying you with the tools you need to make improvements at home. To learn more about the treatments we offer, or to arrange a consultation with Dr. Moeiz Koshki, call Santa Monica Dental Arts in Santa Monica, CA today at 310-395-1261, or request an appointment online.