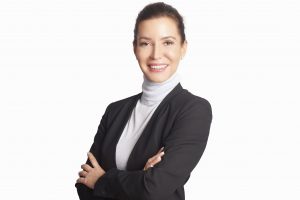 If you chip or crack your tooth, the right treatment can require fewer changes to your overall tooth structure than you anticipate. In many circumstances, a cosmetic dental procedure can be all that is needed to hide visible damage and make your tooth appear attractive and healthy again. At our Santa Monica, CA dentist's office, patients who want to do something about dental damage can come in to have a problem evaluated and learn what can be done for them. If the injury is too serious for a dental veneer, we can place a custom porcelain crown that restores the appearance and condition of their tooth!
A Flawed Tooth Can Cause Big Problems For Your Smile
You only need one tooth that appears to be out of place to lose confidence in your smile. The esthetic benefits of a symmetrical smile are hard to overstate – if one tooth looks flawed, it takes your smile symmetry away and calls for outsized attention from others. Fortunately, when your dentist takes care to restore an injured tooth, they can make sure that the cosmetic dental care provided makes your tooth appear healthy and appropriate for your smile.
Using Porcelain Veneers To Restore The Appearance Of Teeth
A custom porcelain veneer (or Lumineer, a slimmer alternative to traditional veneers) can hide damage and reshape a tooth while only covering a small amount of space. The veneer will be made to cover just the front of your tooth, and it will only take a small amount of preparatory work to leave space for it. Once this work is done, and your custom veneer is ready, it will be bonded in position to ensure that it remains in position.
Having A Porcelain Crown Placed To Protect And Restore A Tooth
With a porcelain crown, we can deal with the oral health effects of dental damage as well as the cosmetic ones. The porcelain material that is used to make your restoration is strong enough to hold up against biting and chewing pressure, so it can take over for a tooth that is no longer able to do this. At the same time, it can closely imitate the appearance of healthy enamel, making it good for cosmetic as well as functional improvements!
Talk To Your Santa Monica, CA Dentist About Restoring Your Chipped Or Cracked Tooth
Santa Monica Dental Arts is ready to help patients when they come in to have dental injuries addressed. We can find a conservative solution to your problem that still gives you confidence in both your smile and oral health! To find out more about this or any other service we offer, call Santa Monica Dental Arts in Santa Monica, CA today at 310-395-1261.