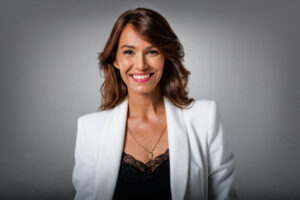 What are you really asking your dentist to do when you ask to arrange cosmetic dental work? How much impact will treatment have on your tooth structure, and how long will it take for you to see the results that you want? At our Santa Monica, CA dentist's office, we can provide dazzling results through conservative treatment when we provide the option of covering flaws with Lumineers. Through the use of these thin alternatives to traditional veneers, we can take on discoloration, problems with teeth that are misshapen or the wrong size, and even issues with spacing!
What Would You Like To Change About Your Smile?
There are different concerns that bring people to the dentist's office to discuss cosmetic treatment. Sometimes, one specific issue is responsible for a person's doubts about the way they look. At other times, the right results will call for several procedures. If you are interested in what we can do for you, but worry about what effect care will have on your teeth, we can recommend more conservative treatment options. With Lumineers, we can make changes to tooth shape, color, and size with only minimal preparatory work. In some cases, Lumineers can be effectively used to improve a person's smile without the need for preliminary enamel treatment.
Planning Your Treatment With Lumineers Or Veneers
We can use both Lumineers and traditional porcelain veneers when patients want us to take on flaws that affect the way they look when they smile and speak. They cover the front surfaces of teeth so that blemishes, damages, and other problems can no longer be seen, including problems with discoloration that are difficult to treat with whitening agents. Both options provide the kind of durability needed to keep teeth safe and preserve improvements over an extended period of time.
We Can Also Restore Unhealthy Teeth With Lifelike Crowns
There may be a situation where one of your teeth has to be treated with something more durable than a veneer. With a porcelain dental crown, we can protect a tooth that is in poor health, and we can provide better bite support when you are in need of it. These restorations are carefully designed to make sure that they fit properly, appear natural, and keep your tooth safe over many years.
Talk To Your Santa Monica, CA Dentist About Lumineers
Through the use of Lumineers, your more slender alternative to traditional veneers, we can take on embarrassing problems with the shape, size, and color of any teeth that currently hold you back from showing off your best smile. If you would like to find out more about this service, or about any other that can positively change your smile, call Santa Monica Dental Arts in Santa Monica, CA today at 310-395-1261.