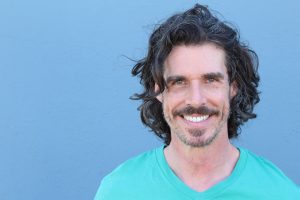 If you want to do something about teeth stains, you can see relatively minor improvements from a store bought whitening agent, or you can see more significant results from a professional whitening treatment. Your Santa Monica, CA dentist's office is ready to help you take on troubles that affect your teeth connected to stains with a professional service that can make your enamel up to ten shades brighter. So what can you do about discoloration caused by something other than teeth stains? In the case your teeth are stained by an internal problem, you can discuss the placement of porcelain veneers to cover this issue.
Internal Discoloration Can Call For Something Other Than A Teeth Whitening Treatment
Problems within your teeth that affect their color can be connected to the taking of certain medications. A change in the color of a tooth can also occur after an injury that leads to the production of more dentin. In situations like these, traditional whitening agents may not have the impact you desire. Instead, your dentist can talk to you about covering up these flaws with porcelain veneers.
Receiving Porcelain Veneers To Hide Blemishes, And Other Flaws
Porcelain veneers are able to make many significant changes to the look of your smile, which can leave you thrilled with the ultimate results of your procedure. You can receive traditional veneers, or even slimmer Lumineers, which can require less work on your enamel. Your dentist will carefully study and measure your teeth, with those measurements used to craft lifelike, perfectly sized restorations. When they are ready, you will return to your dentist's office to have them placed.
How Can I Learn More About Cosmetic Dental Work?
Your dentist is ready to talk with you about cosmetic dental work, and your smile. Over the course of a consultation, you can find out if your dentist suspects that internal discoloration currently affects the way you look, or if you are dealing with traditional teeth stains. You can also learn more about solutions to problems with the shape of your teeth, their size, or their alignment. If your problem is with your dental alignment, then modern clear aligners can offer great improvements.
Dr. Koshki Can Help You Cover Up Internal Tooth Discoloration
Internal tooth discoloration is a frustrating problem, but it is one that you can have addressed at Santa Monica Dental Arts! Our practice is proud to provide great cosmetic improvements for people in and around the Santa Monica, CA area. In addition to correcting problems with the color of your smile, we can help you deal with other issues that might make you self-conscious about the way your teeth currently look. To schedule a consultation with Dr. Moeiz Koshki, call Santa Monica Dental Arts in Santa Monica, CA today at 310-395-1261.