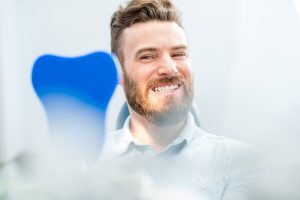 Changes in the field of dentistry have provided advances that can lead to more precise treatments that take less time to heal. Your Santa Monica, CA dentist's office can provide advanced periodontal care thanks to the use of lasers, which can make for a better treatment experience. Lasers offer a means of helping you address problems with periodontal disease. When this condition is not properly confronted, it can lead to serious complications, including tooth loss! Laser dentistry is one of many benefits to seeing a dentist who offers a modern approach to your smile care. 
How Lasers Can Improve Your Experience With Periodontal Care
Why should you be interested in having periodontal care performed with lasers? By using laser technology to tend to your gums, your dentist can be more accurate when removing damaged or infected tissues. This approach also leads to less bleeding, and faster healing times. This technology can be useful in the treating of an active periodontal problem, but it also offers great benefits for preventing issues. You can undergo a scaling and root planing using lasers – this treatment can eliminate gingivitis, a condition that will progress to a more severe condition if it is not stopped.
Other Benefits To Enjoying Advanced Dental Care
Modern, attractive restorations provided by your dentist can offer you real cosmetic benefits, while also providing the protection you need for a vulnerable tooth. Porcelain dental crowns make it possible to protect a tooth, while also improving the way your smile looks. As much as porcelain crowns are prized for the way they can blend in with your smile, they can be depended on to keep your tooth safe. Composite resin fillings can be an effective means of addressing smaller cavities. In addition to bonding directly to your tooth for powerful support, these fillings can be a great match for the color and texture of enamel.
Talk To Santa Monica Dental Arts About Laser Dentistry
At Santa Monica Dental Arts, patients of Dr. Koshki can enjoy advanced care thanks to laser dentistry. Our practice is committed to delivering fantastic oral health care during every appointment. To schedule a consultation with Dr. Moeiz Koshki, call Santa Monica Dental Arts in Santa Monica, CA today at 310-395-1261.