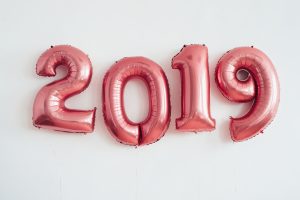 We are just a few weeks away from a brand new year, which means this is a perfect time to think about what you want to change in 2019. If one of your answers is "your smile," you may be excited to learn about the many benefits that come with cosmetic dental care through your Santa Monica, CA dentist! You can enjoy treatments that involve carefully covering flawed teeth with porcelain veneers, or slimmer Lumineers. These restorations hide many different issues, including damage, misshapen teeth, and teeth that appear dull. You also have the option of making your smile brighter with a cosmetic whitening treatment. If your concerns are with dental alignment, this can be an ideal time to start your adjustment with clear braces.
Taking Care Of The Flaws That Make You Unhappy With Your Smile
Different procedures exist for different concerns. For instance, while many people want to see their teeth whitened, you may be eager for a different procedure if you want to address problems with the shape or size of your teeth. Any procedure you enjoy should provide lasting results, particularly when you make an effort to take care of your oral health.
Arranging Regular Dental Care To Keep Your Teeth In Top Shape
If you want to make sure your smile is as healthy as it can be during 2019, make sure you have regular dental exams set for the new year! Every time you go in for routine care, you can be informed about the ongoing state of your teeth, and learn about any issues that might need to be addressed. When these visits are combined with smart daily care, you can do a great job managing your oral health for the foreseeable future.
Dr. Koshki Can Help You Enjoy A Better, Healthier Smile For The New Year
Are you ready to show off a better and brighter smile for the new year? If you want results that can improve your appearance and confidence throughout 2019 and beyond, talk to Dr. Koshki at Santa Monica Dental Arts about cosmetic dental work! to schedule a consultation with Dr. Moeiz Koshki, call Santa Monica Dental Arts in Santa Monica, CA today at 310-395-1261.