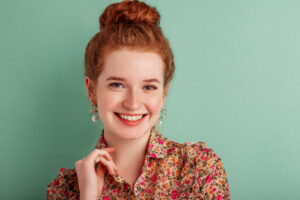 When asked about your smile, the first thing you probably think about are your teeth. There are more areas of your mouth that require care, however, and if you are ignoring the health of your gums, you could be at serious risk of harm. If you have started to notice the early warning signs of periodontal disease, do not wait to seek treatment!
With help from Santa Monica Dental Arts in Santa Monica, CA, you have the opportunity to keep the emphasis on the health of your whole mouth. From the initial phase of gingivitis to more extensive gum disease, we can help you to treat your condition and protect your smile. Take the time to come in for your seminannual checkup, and if your dentist recommends a thorough cleaning at and below the gumline, scaling and root planing is a form of treatment that is available to you. We also employ laser dentistry to help you achieve a cleaner set of gums!
If You Notice A Change In Your Gumline, Talk To Your Dentist
Periodontal disease is a highly prevalent condition within the United States, with nearly half of all adults experiencing some level of infection in their gum tissue. The most important thing you can do when you start to see a shift in your gumline is to speak with a qualified oral health provider about your condition. As with many other aspects of dentistry, tending to your concern quickly can help you to avoid further progression.
You may start to notice redness and swelling at a location where bacteria have started to invade your periodontal tissue, or there may be some pain at the site. If you start to bleed while brushing your teeth, this is often a sign of gingivitis, the first phase of gum disease.
Fight Your Gum Disease With A Cleaner Smile
One of the ways that you can treat your condition is through a combined set of techniques known as scaling and root planing. Over time, you may accumulate harmful biofilm of plaque and tartar below your gumline, irritating your periodontal tissue. The removal of your bacterial buildup is essential to keeping your smile safe.
We can help you to fight your infection by giving you a cleaner mouth. Talk to your provider about your options in treatment, including scaling and root planing to remove plaque and tartar. our office also proudly employs laser dentistry, helping reach deeper below your gumline.
Taking Care Of Your Gums In Santa Monica, CA
For more information on how scaling and root planing helps you to treat your gum disease, talk with a valued member of our team today! Give us a call at Santa Monica Dental Arts in Santa Monica, CA at (310)395-1261.