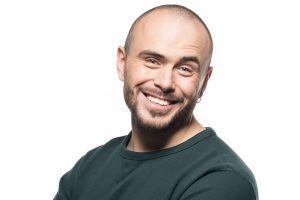 Are you doing a sufficient job of protecting your smile against oral health threats? With smart care, you can avoid problems with tooth decay and gum disease, and preserve your appearance. Failing to do so can lead to troubles that require restorative dental care, and put you at risk for complications. Your Santa Monica, CA dentist is able to help by providing routine exams. At these regular visits, you receive valuable preventive dental care. If your gums show signs of poor health, the appropriate countermeasures can be provided. With professional care, and better care at home, you can sustain your smile, and enjoy lasting oral health!
Combining Professional And Personal Care, For The Sake Of Your Smile
When it comes to daily versus professional dental care, you should understand that both contribute to your overall goal of keeping your smile in great shape. You should brush your teeth at least two times every single day, and you should spend time on each session. By doing this, and flossing daily, you can keep your enamel safe against decay, and you can avoid periodontal infections. Even if you feel you are doing well at both, make sure you still see your dentist. Each evaluation gives you important feedback about your smile health, as well as access to a professional teeth cleaning.
Your Dentist Is Ready To Help If An Oral Health Problem Is Identified
Hopefully, each visit to your dentist ends with the reassurance that your smile remains in great health. So what happens when something is found to be wrong? When it comes to restorative dental treatment, recognizing and reacting to a problem is beneficial. You can have a problem like tooth decay treated before the damage reaches the point of requiring more involved work, like a root canal treatment.
Talk To Santa Monica Dental Arts About Preventive Dental Care
At Santa Monica Dental Arts, you can look forward to outstanding preventive dental care. When you combine professional care with great support at home, you can do wonders for your smile, and your oral health! To learn more about the services we offer, or to schedule a consultation with Dr. Moeiz Koshki, call Santa Monica Dental Arts in Santa Monica, CA today at 310-395-1261.