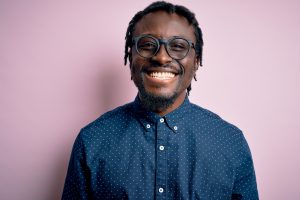 If you want to do something about certain flaws that affect your smile, you should look into the benefits of treatment with porcelain veneers. Through the placement of veneers on teeth that are discolored, misshapen, poorly aligned, or damaged, it is possible to make exciting changes to the way a person looks. Our Santa Monica, CA dentist's office is ready to help you if you want to know more about how treatment could help you. We provide treatment with traditional porcelain veneers as well as a slimmer alternative, Lumineers, that require less preparatory work.
Will Veneers Take Care Of The Problems I Have With My Smile?
Veneers are effective under many circumstances. They have been used to hide gaps or overlaps between teeth; brighten teeth that look discolored or dull; cover chips and cracks; and even make positive changes to teeth that are not the right size or shape for a person's smile. For individuals who have several issues they want to address with the way they look, veneers can effectively address all of their concerns and make a true smile makeover surprisingly convenient!
What Does The Placement Of Veneers Involve?
To make treatment with veneers effective, it is necessary to provide restorations that are carefully designed to fit someone's teeth. Because of this, your dentist will take careful measurements of your teeth before your veneers are made. In addition to taking down this information, we will provide minor preparatory work to make sure that your veneers look as attractive as possible and fit securely. For treatment with Lumineers, less work is needed – in some cases, this preparatory treatment may not be necessary. Once veneers are affixed to your enamel, they will remain secure enough to let you continue biting and chewing the way you always have.
Is This My Only Cosmetic Treatment Option?
There is more your dentist can do than just restore teeth with veneers. Sometimes, a tooth will be treated with a porcelain dental crown to provide more bite support as well as cosmetic improvements. We do also provide teeth whitening treatments to help with stains, and we can recommend treatment with clear aligners if you hope to straighten poorly aligned teeth!
Talk To Your Santa Monica, CA Dentist About Using Veneers To Improve Your Smile
Our Santa Monica, CA dentist's office is prepared to improve your smile by restoring teeth with porcelain veneers! Through the use of traditional veneers, or with slimmer Lumineers, we can make sure that you feel comfortable with your appearance. This one procedure can be effective under many circumstances, and can effectively transform your smile in a short time! To find out more, please call Santa Monica Dental Arts in Santa Monica, CA today at 310-395-1261.