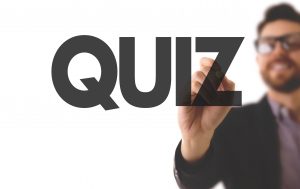 A cosmetic dental treatment can help raise your confidence by eliminating longstanding dental flaws that have hurt your appearance. If you are looking to make notable changes, you should know that you can fix many flaws by having veneers or Lumineers placed on teeth. Both are thin porcelain shells that your dentist will affix to flawed teeth, though Lumineers are notable for being slimmer than standard veneers. With either type of veneers in place, you can look forward to seeing improvements to the color of your smile, as well as coverage for a range of problems affecting how you look.
Questions:
True Or False: Lumineers are slimmer than traditional veneers, but both are made with porcelain.
True Or False: Your dentist may be able to hide some spacing or alignment issues with veneers.
True Or False: If you want to make your teeth whiter, only a whitening treatment will do. Veneers just hide signs of damage, or flaws in a tooth's shape or size.
Answers:
True! Lumineers offer a slimmer shell, meaning it will be easier to make room for them when they are put in place.
True! Some spacing and alignment issues may require orthodontic care, but it is possible to use veneers to make these corrections. If you qualify, this means you would be able to see major changes in considerably less time than it would take to undergo orthodontic correction.
False! Veneers are able to improve the color of your teeth. In fact, for patients with intrinsic discoloration, veneers can make improvements that traditional whitening agents will not be able to provide.
Talk To Santa Monica Dental Arts About Cosmetic Changes With Veneers Or Lumineers
If you want to see big cosmetic improvements to your smile, talk to Dr. Koshki at Santa Monica Dental Arts about veneers and Lumineers. With the right procedure, you can see remarkable changes, leaving you thrilled with your appearance. Of course, our office is also happy to help patients in and around Santa Monica who are seeking general or restorative dental care. To learn more about the services we offer, or to set up a consultation with Dr. Moeiz Koshki, call Santa Monica Dental Arts in Santa Monica, CA today at 310-395-1261.