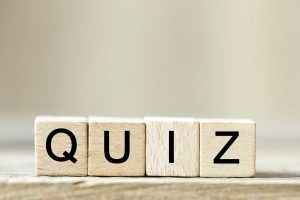 Are you missing out on an opportunity to transform your smile? Your Santa Monica, CA dentist provides several cosmetic dental treatment options for a range of different issues. You can leave the dentist's chair eager to show off improvements to the color of your teeth, their condition, or even their alignment! These changes can be made quickly – for instance, a teeth whitening treatment only makes one appointment necessary. You also have the option of restoring your appearance with veneers or Lumineers. If your concern is with crooked teeth, you can learn how an adjustment with clear aligners can have a big impact on the way you look, while avoiding the awkwardness of metal braces!
Questions:
True Or False: Your dentist only uses cosmetic dental work to address problems with tooth color. Work to address problems with the shape, size, or condition of teeth will require restorative dental work.
True Or False: Lumineers, like traditional veneers, are made with porcelain, but they are thinner.
True Or False: Invisalign and ClearCorrect aligners can adjust the position of your teeth, while being difficult to observe.
Answers:
False! Cosmetic dental work can make your teeth appear brighter, healthier, and more uniform!
True! Lumineers are able to hide many different esthetic flaws. Like veneers, they can be permanently placed on the front of teeth to make these corrections. However, their slimmer construction means that less work is needed to prepare your teeth to receive them.
True! With a series of clear aligners, you can gradually make changes to the alignment of your teeth, and start showing off great smile improvements! Invisalign and ClearCorrect make great treatment options for people who are worried about the effect metal braces might have on their professional or personal lives.
Santa Monica Dental Arts Can Help You Make Remarkable Cosmetic Changes To Your Smile
If you want to see big changes made to your smile, schedule a time to discuss cosmetic dental work at Santa Monica Dental Arts! Dr. Koshki can help you correct issues that might be holding you back, so you can see big improvements to the way you look! If you would like to schedule a consultation with Dr. Moeiz Koshki, call Santa Monica Dental Arts in Santa Monica, CA today at 310-395-1261.