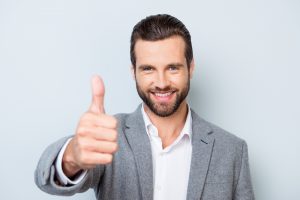 If you are curious about cosmetic dental treatment, but worry that the improvements you need will take time, and several procedures, discuss veneers with your dentist. You can have traditional porcelain veneers, or Lumineers, placed over teeth, and cover up a range of issues with this single procedure. Because veneers cover the entirety of the front of your teeth, you can use them to hide discoloration, misshapen teeth, and evidence of damage currently marring your smile. Learning more about this procedure – or a different cosmetic dental treatment – can help you find out how you can enjoy a positive change to your smile.
Will I Be Better Off With Veneers, Or Lumineers?
Standard veneers and Lumineers are both made with porcelain, and both can offer dramatic improvements to your smile. Lumineers are designed to be thinner than conventional veneers, and their placement can require less preparatory work on your teeth. Your dentist can help you determine which option you should select when you go in for a consultation.
What Are My Other Cosmetic Treatment Options?
Because patients can come in with a variety of cosmetic issues, and different treatment priorities, there are several cosmetic treatment options available to you. A professional whitening procedure offers a big boost in the color of your smile in one visit, and without any modification to your teeth. If you are looking for a way to correct an alignment issue, you have options in the forms of Invisalign and ClearCorrect, which provide hard to see aligners that you wear over your teeth. If you feel unsure about how you want to improve your appearance, but know what sort of improvement you wish to enjoy, you can set up a cosmetic consultation to learn more.
Talk To Dr. Koshki About Receiving Veneers
Dr. Koshki at Santa Monica Dental Arts can provide you with a big boost to your confidence, and a notable change to your appearance, with veneers and Lumineers. If you are interested in cosmetic work, or need any other dental service, schedule a consultation with Dr. Moeiz Koshki, call Santa Monica Dental Arts in Santa Monica, CA today at 310-395-1261.