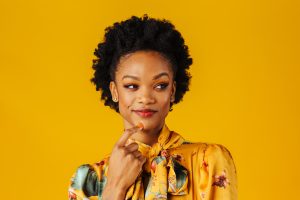 When you look at your smile, are you finding it increasingly difficult to ignore how wear and tear, damage, or some other visible flaw affects your overall appearance? Between naturally occurring flaws and damages that occur over time, many people find themselves unhappy with the way they look when smiling. Fortunately, there are solutions to your troubles available at our Santa Monica, CA dentist's office! To restore teeth that are misshapen, damaged, or flawed in some other way, we can discuss the use of porcelain veneers, or we can make plans to cap your flawed tooth with a dental crown. Both of these approaches can make dramatic changes to the quality of your smile, and give you a lasting boost to your confidence!
Identifying The Right Restoration For You During A Consultation
While crowns and veneers can address many of the same issues, their placement processes are different. Veneers are a more conservative cosmetic dental treatment that will require less modification of your tooth structure. Instead of covering the entire tooth, as a crown would, a veneer only covers the front surface of a tooth. This level of coverage still makes it possible to address dental discoloration, minor damages, and naturally occurring issues with the shape or size of your teeth. While crowns demand more preparatory work, they are able to restore a tooth's dental function, so your treatment can improve your bite and your appearance!
Receiving Custom Veneers Or Lumineers
To place custom veneers, small amounts of work must be performed to make room for them. With Lumineers, a thinner alternative to conventional veneers, little to no work can be necessary to make placement possible. A custom shell, designed to cover up flaws and improve the color of your tooth, will be bonded to your enamel. That bonding process can ensure that the cosmetic restoration remains in place for many years. While a veneer is not placed in order to improve a person's bite, you can trust it to remain secure and attractive even when biting and chewing.
Capping Misshapen Or Damaged Teeth With Porcelain Crowns
For teeth that are the wrong size or shape, physically damaged, or affected by decay, we can provide protection with custom crowns. A crown will be made to fully cover a tooth, surrounding it to keep it from harm. When placed, a crown made from porcelain can effectively imitate your healthy tooth and provide you with dependable assistance when you bite and chew food.
Talk To Your Santa Monica, CA Dentist's Office About Restoring Your Smile
If you are tired of letting a flawed tooth affect your appearance and confidence, we can help! To find out how a veneer or crown can restore the look of an unsightly tooth, please call Santa Monica Dental Arts in Santa Monica, CA today at 310-395-1261.