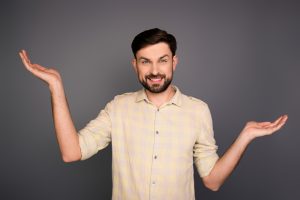 If you know you want to see your smile improved, you can talk to your dentist about cosmetic dental treatment. This sort of work is directed towards correcting flaws with your appearance only; unlike restorative dental work, these procedures are considered elective. That being said, the results you enjoy can profoundly impact your life by giving you more confidence, which can help you in your personal and professional life. If you want to see big changes in just one treatment, you can have dental veneers placed on your teeth. This can mask a range of flaws, including dental damage, as well as discoloration. You can actually choose between two types of veneers – you can have standard veneers, or you can have Lumineers, which are thinner, and require less preparatory work on teeth.
How Veneers Stay In Place On Your Teeth
Veneers are permanently bonded to your teeth, giving you lasting cosmetic benefits. To accommodate them, your dentist will do preparatory work on teeth that makes it easier for the bonding process to take hold, and make room for them to sit naturally on teeth. What makes Lumineers different is that they require less work to be done. In some cases, they might not require advance work on teeth at all. Your dentist can examine your teeth and decide which option will be the best for you.
Why Your Dentist Needs To Review Your Oral Health Before Starting Cosmetic Work
An initial review by your dentist can help determine if you are a better fit for traditional veneers or Lumineers. This examination also helps identify any problems that need to be addressed via restorative dental work before putting you through cosmetic work.