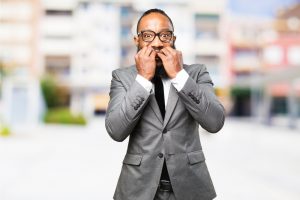 A dental crown is necessary for teeth that are vulnerable after damage, or after a cavity too severe for a dental filling. You might be concerned upon learning you need a dental crown, because you fear how it will impact your smile. Thanks to the use of porcelain to make this restoration, you can actually avoid any cosmetic concerns. Porcelain is a close match with your enamel, and your dentist can make sure its color matches neighboring teeth, so it will easily fit. This material still boasts important durability, so your tooth will be safe, and your ability to bite and chew will not be hindered.
The Process Of Putting A Crown Over Your Problem Tooth
The first appointment needed for the placement of your dental crown will involve preparing your tooth for that placement, and the taking of measurements. Measurements are needed because the crown needs to be an exact fit in order to look natural, and feel comfortable. The preparatory work involves the removal of some enamel to make room to accommodate the crown.
Taking Care Of Your Oral Health After Receiving A Dental Crown
Preventing dental problems in the future will help you avoid needing another dental crown, and it can help make sure any existing restorations you have stay in good condition for longer. At each preventive dental appointment, your dentist is going to check on any crowns or fillings you have. This is important, because a problem with a restoration will leave your tooth vulnerable for more issues. Better oral care at home will also limit your risk for trouble, as will adjusting your diet to limit future concerns.
Talk To Dr. Koshki About Receiving A Dental Crown
Are you dealing with a problem tooth, and in need of restorative dental work? Dr. Koshki at Santa Monica Dental Arts can provide you with a dental crown that protects your tooth without drawing unwanted attention. To learn more about the services we offer, or to schedule a consultation with Dr. Moeiz Koshki, call Santa Monica Dental Arts in Santa Monica, CA today at 310-395-1261. If you would like to set an appointment, fill out the information listed in the form here.