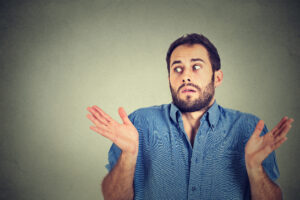 If you have no problems with cavities, should you assume that you have nothing to worry about in regards to your oral health? As important as it is to prevent dental decay, remember that your overall oral health is concerned with more than just this problem. Trouble with gum disease can have serious consequences for your appearance and health. Fortunately, this is something you can prevent at home, and when you schedule regular dental services. Our Santa Monica, CA dentist's office can help you avoid trouble with your gums, and we are here to help when you have a condition that needs to be managed.
Why You Should Not Take Problems With Periodontal Health Lightly
Do you want to make sure you avoid tooth loss through the years? One important way to prevent this problem is to take care of your periodontal health. By doing so, you prevent complications from gum disease that cause attachment loss, which eventually robs teeth of critical support. Another concern about gum disease is that the bacteria harming your periodontal tissues can enter your bloodstream and create health problems elsewhere.
We Can Help When You Have Serious Worries About Your Gums
When you have problems with periodontal disease, there are different approaches to your care that we can take. One is to start sessions with our in-office periodontist, which can lead to specialized support to prevent further difficulties. You can also learn about the benefits of laser treatment by Dr. Koshki to clear away microbes that have gathered below your gum line.
Preventive Services Protect You From A Range Of Problems
As beneficial as it is to have access to specialized care for poor periodontal health, you should make preventive dental care a priority. By doing so, you can avoid experiencing the issues that ultimately make advanced support necessary. Between your preventive appointments, take the time each day to thoroughly brush and floss in order to fight bacteria buildup before microbes gather on your teeth roots.
Talk To Your Santa Monica, CA Dentist About Treating Gum Disease
Through an effective management of gum disease, we can protect you from a range of potentially serious health issues. There are several steps we can take to help with these problems. In addition to providing ongoing preventive support, we can recommend that you have care with advanced periodontal lasers, or even start appointments with our in-office specialist. Our practice is committed to providing a range of restorative, preventive, and cosmetic services to help Santa Monica area residents maintain healthy, lovely smiles! If you would like to discuss any of the services that we make available, please reach out to Santa Monica Dental Arts in Santa Monica, CA today at 310-395-1261.