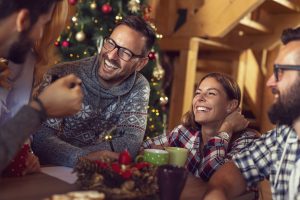 Do you really have time to make improvements to your smile before you arrive at holiday gatherings? Is it really possible to make your smile noticeably brighter in a short amount of time? A professional whitening treatment from your Santa Monica, CA dentist can offer big changes in less time than you might believe to be possible. Your treatment can also be more convenient than you realize. You can take home all the supplies you need to perform at-home treatments that lead to teeth that show the benefits of a professional whitening! When you complete your procedure, you can see a degree of improvement that store bought products can fail to offer you.
Making Arrangements For A Professional Whitening Treatment
You have the option of arranging your whitening treatment with your dentist, or taking the supplies you need home with you and performing the treatment yourself. Both options give you access to whitening agents that can reach stains store bought products are unable to address. Because of this, you can see a remarkable change in the way you look at the end of your office appointment, or after completing your at-home procedure.
Smart Behaviors Can Help You Maintain The Color And Health Of Your Teeth
If you want to make sure your teeth stay nice and bright for the next several holiday seasons, start thinking about your diet choices now. Limiting items like coffee, tea, red wine, and dark or color-rich foods can help limit the accumulation of future stains. Of course, you also want to keep up with smart oral care in the form of brushing and flossing. This can help you keep your teeth free of dental problems, while also preserving your appearance!
Dr. Koshki Can Help You Improve The Color Of Your Teeth
If you want to do something about the color of your smile, talk to Dr. Koshki at Santa Monica Dental Arts! Our practice is proud to make big cosmetic improvements available to our patients. If you want to make your teeth whiter, or address a different esthetic concern, let us know! To schedule a consultation with Dr. Moeiz Koshki, call Santa Monica Dental Arts in Santa Monica, CA today at 310-395-1261.