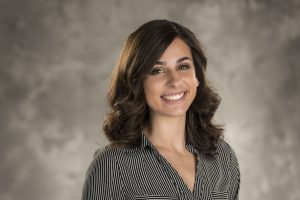 When you no longer feel comfortable with your smile because of teeth stains, it can be hard to recover from the blow to your confidence. You can have a harder time in social environments, and you can practically run from any efforts to take your picture because you are reluctant to smile. When you try to address these problems with a whitening treatment available at your local grocery store, you can be dismayed to see a lack of meaningful improvements. So what can you do to address the problem? At our Santa Monica, CA dentist's office, you can make plans to undergo a professional whitening treatment. In the span of just one appointment, you can see exciting changes to your appearance!
Why Is It So Hard To Deal With Teeth Stains At Home?
Teeth stains can be picked up from a wide range of foods and drinks, and it can be difficult to remove all of them in the course of your daily oral care routine. Even if you are avoiding problems with tooth decay, it can be hard to entirely stop the accumulation of staining particles. While whitening toothpastes and whitening agents at your nearby store can be easy to purchase, they can have a hard time producing the results you want. Fortunately, you can arrange care with your dentist to make sure this matter is addressed.
Arranging A Professional Whitening Procedure
At our dental office, we are prepared to bring you in for a single-visit whitening procedure. We use whitening agents that are more potent than products you can find at your grocery store or pharmacy. After applying these agents to your teeth, we can safely activate their effects with a special light. In as little as one hour, you can have teeth that are visibly brighter!
We Can Work Out A Plan To Fully Restore Your Confidence In Your Smile
In some cases, dental discoloration is just one of several concerns a person might have about their smile. If you are someone who worries about their teeth because they appear crooked, damaged, or otherwise flawed, we can help! With clear braces, we can fix problems with spacing without requiring you to wear metal braces. We can use porcelain veneers or slimmer Lumineers to hide damages, some spacing flaws, and even problems with the sizes of certain teeth. In some cases, veneers can actually be more effective at addressing the color of your smile, as you may have problems with internal discoloration.
Dr. Koshki Can Help You Deal With Frustrating Teeth Stains
At our Santa Monica, CA dentist's office, patients who are embarrassed by their visible teeth stains can come to us for a professional whitening treatment! To learn how Dr. Koshki can offer this and other procedures to improve your smile, call Santa Monica Dental Arts in Santa Monica, CA today at 310-395-1261.