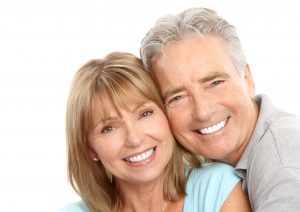 Your concern over your lost tooth should not be limited to your worry over the space left behind in your smile. After all, a missing tooth also deprives you of your tooth root, which helps keep neighboring teeth stable, and provides stimulation in your jawbone. A prosthetic tooth can help with some problems created by tooth loss, but to address these concerns as well as the concerns from your loss of your tooth root, a dental implant is needed. Your Santa Monica, CA dentist can talk with you about providing a dental implant to hold your lifelike restoration securely in position.
How Can I Find Out If I Qualify For Implant-Held Prosthetic Work?
Many people who have suffered tooth loss can be interested in dental implants, but concerned that they may not qualify to receive one. You can be excited to discover that many people are approved for implant placement. To help ensure that the placement is a success, your dentist can talk to you about a bone graft, to make sure your jawbone is strong enough to accommodate the implant. Patients sometimes need preliminary work to address issues like gum disease before moving forward.
Having A Dental Implant Placed And Restored
Implant placement requires oral surgery, as the artificial root you receive has to be placed directly in your jawbone. Anesthetic, along with the appropriate dental sedation, can help you have a more comfortable experience receiving your implant.
Once your implant is placed, you will need to give yourself time to heal. Because the implant is made out of biocompatible material, your jawbone should fuse directly with it, which helps it stay remarkably stable. Once you have the approval from your dentist, a custom restoration can be set in place on the implant. Your artificial tooth can be the right look and size to fit in wonderfully with your smile!
The Benefits That Come With Addressing Tooth Loss
When tooth loss is addressed, your smile can certainly benefit. You can also make it easier to bite and chew, which can potentially mean returning certain tough-to-chew foods to your diet. When you use your implant-supported tooth, you can create the stimulation that your natural roots provide. That stimulation signals for the delivery of nutrients to your jawbone, so that the bone remains healthy.
Dr. Koshki Can Help You Address Tooth Loss With An Implant-Held Restoration
If you want to do something for your incomplete smile, talk to Santa Monica Dental Arts about a dental implant-held restoration! Our practice is proud to work with patients in and around Santa Monica, CA who wish to regain their complete smile. To schedule a consultation with Dr. Moeiz Koshki, call Santa Monica Dental Arts in Santa Monica, CA today at 310-395-1261.