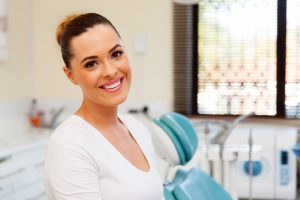 What kind of attention do you give your smile when you brush and floss your teeth? You can examine the color of your enamel, and look for signs of gum disease, but you may not realize when a small cavity has started to form. One reason you should keep up with regular dental exams is that your Santa Monica, CA dentist can recognize when something needs to be done about tooth decay. Each of your dental exams provide you with a careful review of your smile, along with a dental cleaning to remove harmful plaque and tartar. These visits can even involve an involved study of your teeth using advanced digital x-rays.
Are Dental Exams Really Necessary When My Smile Is Healthy?
You can provide great support for your smile when you keep up with a smart diet, and maintain good efforts to brush and floss each day. With that said, your confidence in the health of your smile should not lead you to think you have no need to visit your dentist. Your regular checkups can help you maintain healthy teeth, and avoid problems with gum disease. You can also learn more about the condition of your oral health because your dentist can perform a close review, and identify any problems you might not be aware that you face.
Making Plans In The Event That You Have A Smile Problem That Needs To Be Addressed
In the event your dentist finds a problem that needs to be treated during your checkup, they can talk to you about arranging the appropriate restorative dental procedure to fix the issue. Identifying cavities before they cause painful symptoms can actually help you avoid procedures like root canal treatment, which are only needed when decay reaches the interior of your tooth.
Talk To Santa Monica Dental Arts About Setting Up Your Next Dental Exam
At Santa Monica Dental Arts, you can look forward to dedicated smile care when you arrange a checkup. These visits help you keep your teeth healthy, and they can alert you to an issue that might require treatment. If you would like to schedule a consultation with Dr. Moeiz Koshki, call Santa Monica Dental Arts in Santa Monica, CA today at 310-395-1261.