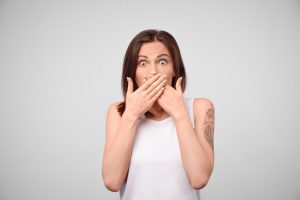 The measures you take to protect yourself against cavities may not help you fully protect your smile against teeth stains. It can be tough to fully prevent stains from accumulating. You can reduce your risks by limiting dark or color-rich items like coffee, red wine, and tea, but you can still see your teeth grow dull over an extended period of time. If you have attempted to use a store bought whitening product to help, you could feel let down by the quality of your results. Fortunately, you can talk to your Santa Monica, CA dentist about a professional teeth whitening treatment. A whitening procedure available through your dentist can remove stains that store bought products fail to remove. 
Relying On Professional Whitening Agents For Real Improvements
During a professional whitening treatment, your dentist is using safe, but potent, bleaching agents, which are stimulated by a special light. In addition to providing this one-visit procedure to improve your smile, your dentist can also offer a take-home kit, to give you a means of fighting future stains as they accumulate.
Taking The Time To Learn More About Different Benefits Of Cosmetic Dental Work
Teeth stains can be a common problem. However, they are not the only problem that might affect the color of your smile. Problems with intrinsic discoloration can demand the placement of porcelain veneers, or dental crowns. If you feel unsure about what kind of care you need, or if you have additional cosmetic dental concerns, schedule an appointment to learn more. You can be impressed at how much benefit the right kind of treatment can have on how you look.
Talk To Santa Monica Dental Arts About Addressing Frustrating Teeth Stains
At Santa Monica Dental Arts, you can find out how the right cosmetic procedure can transform your appearance. In addition to helping you deal with those stubborn stains that have accumulated over time, Dr. Koshki can talk to you about work to address problems with the alignment and condition of teeth. To learn more about the services we provide, or to set up a consultation with Dr. Moeiz Koshki, call Santa Monica Dental Arts in Santa Monica, CA today at 310-395-1261.