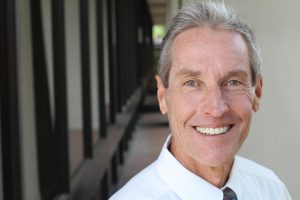 You can be bothered by teeth stains when you notice them, but they can be especially worrying if they resist your efforts to address them. What should you do if you still feel unhappy with your appearance after trying a whitening toothpaste, or over the counter whitening products? Fortunately, a professional whitening treatment can make bigger improvements possible. Your Santa Monica, CA dentist can provide you with great results through this cosmetic dental procedure. You can also review your options for cosmetic work and find out what else you can do to improve your smile!
Are You Disappointed By Efforts To Whiten Your Teeth With Store Bought Products?
While they can help with discoloration, store bought whitening products can be less effective at addressing stains below the surface of your enamel. Because of this, you may feel dissatisfied by the results you see after you attempt to brighten your teeth. If you are ready to see a more pronounced change, you can talk with your dentist about setting up a professional whitening treatment, which can address stains below the surface.
Making Arrangements With Your Dentist For Professional Whitening Care
You can set up an appointment at your dentist's office to arrange your professional whitening treatment. The process can be completed in a single appointment, which can take around an hour. A special light stimulates the potent bleaching gels used to improve the way you look. Once this is done, you can take home a personalized kit with your own gels. This allows you to touch up your teeth when you see new stains forming. Thanks to this take-home kit, you can hold onto your improvements for longer, and continue to enjoy renewed confidence in the way you look!
Take The Time To Learn More About The Cosmetic Procedures Available To You
While your dentist can certainly make your teeth brighter, you can discover that there are other valuable cosmetic dental services available to you. If you want to do something about problems with dental damages, minor alignment issues, or concerns about naturally occurring flaws that make your smile uneven, you can inquire about porcelain veneers. When you have veneers affixed to teeth, you can make dramatic improvements, as any visible flaws can be covered. Veneers are also capable of helping a person deal with intrinsic discoloration, which refers to problems you might have with the color of your teeth that stem from something different than external stains that have gathered in your enamel.
Discuss A Whitening Treatment With Dr. Koshki!
Dr. Koshki is ready to help individuals who are interested in making meaningful smile improvements. Santa Monica Dental Arts is proud to make valuable esthetic changes possible for individuals in and around the Santa Monica, CA community. To arrange your consultation with Dr. Moeiz Koshki, call Santa Monica Dental Arts in Santa Monica, CA today at 310-395-1261.