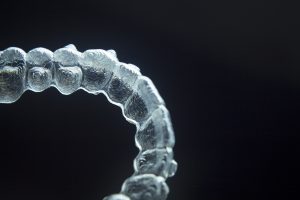 When a patient shows signs of needing orthodontic work, they may worry that the only way forward is to have metal braces placed on their teeth. Concerns around this traditional approach to orthodontic care often revolve around the way it will affect a person's smile. After all, it is hard to miss the conspicuous bracket and wire braces running across their upper and lower teeth. Fortunately, modern orthodontic care does offer alternatives. Your Santa Monica, CA dentist's office can provide you with care via Invisalign treatment, or with ClearCorrect aligners. Both use clear plastic aligners that are hard to see. They are also popular because they can be removed, and will not intrude when you eat, or clean your teeth.
Is Poor Dental Alignment Just A Cosmetic Issue, Or Are There Other Problems To Worry About?
Orthodontic problems have a negative effect on a person's smile, but they can do more than affect the way you look. Overlapping teeth, or teeth with excessive space, can create potential problems for your bite alignment. If nothing is done about this, it can lead to pain, and disproportionate wear on certain teeth.
Find Out About What Your Dentist Can Do To Make Real Improvements To Your Smile
The field of cosmetic dental work provides many different solutions to the many problems that might affect someone's appearance. Your dentist can provide work to cover up flaws that relate to dental damage, or congenital flaws. Of course, if you want to make improvements to the color of your teeth, you can take care of the matter with a professional whitening treatment.
Dr. Koshki Can Help You Make Orthodontic Improvements With Clear Aligners
At Santa Monica Dental Arts, you can look forward to great success when you undergo orthodontic treatment with clear aligners. Our practice provides patients with access to Invisalign and ClearCorrect, and we can work with you to make sure your alignment flaws are remedied. To learn more about the services we offer, or to schedule a consultation with Dr. Moeiz Koshki, call Santa Monica Dental Arts in Santa Monica, CA today at 310-395-1261.