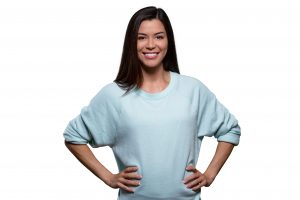 Many people who feel self-conscious about the appearance of their teeth have some concerns about discoloration. A smile that is affected by dull or blemished teeth is one that you may have a hard time showing off with confidence. In many cases, a person's primary or only concern will be with the color of their teeth. At our Santa Monica, CA dentist's office, individuals who worry about their appearance can find that a professional whitening procedure effectively takes on their concerns. Through a professional whitening procedure, we can help you deal with stains that can be hard to fully address through products that are available over the counter.
Let's Talk About Your Options For Teeth Whitening Treatment
You do have a choice in what kind of whitening procedure you might like. For some people, it is easier to commit to a take-home whitening kit. Others would rather have their treatment performed at our practice. Either option is effective for breaking apart the accumulated stains that have dulled your smile and hurt your confidence. For those who choose the take-home kit, we can talk to you about a plan for whitening treatment touch-ups that help you preserve your results!
Veneers Can Help With Internal Tooth Discoloration
At our practice, we are ready to help individuals affected by discoloration not related to teeth stains. It is possible for teeth to look discolored because of enamel erosion, because of a tooth injury, or even due to certain medications that they may have taken. With porcelain veneers, we can cover blemishes that have left you feeling uncomfortable with the way you look. We offer both traditional veneers and slimmer Lumineers – both can help with discoloration, wear and tear on teeth, and even some spacing problems.
The Right Cosmetic Procedure Can Offer Lasting Improvements
When you choose a professional cosmetic dental procedure, you can look forward to improvements that have long-term benefits. Dental veneers are made from a porcelain material that can retain their condition and color over many years. With smart daily habits, you can count on them to deliver long-lasting improvements. After using a take-home whitening kit from our practice, we can talk to you about a plan to provide additional whitening agents at your dental exams to help you respond to new stains.
Talk To Your Santa Monica, CA Dentist About Making Your Smile Whiter
Your Santa Monica, CA dentist is ready to help you make your smile whiter! Through different cosmetic dental procedures, we can find an effective solution for different types of dental discoloration. Dr. Koshki and our team are excited to help the people who visit us show off brighter, more confident smiles after treatment! Learn more or schedule an appointment by calling Santa Monica Dental Arts today at 310-395-1261.