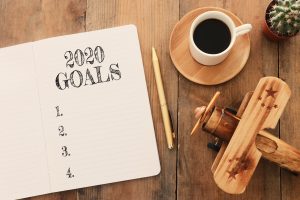 If you want to enjoy a more confident and attractive smile in 2020, then it may be time for you to address your concerns over teeth that appear out of place. A smile affected by crooked teeth can appear less healthy, seem out of balance, and generally appear less attractive to people. As a result, any gaps and overlaps that affect you may make you too self-conscious to truly smile with confidence. Our Santa Monica, CA dentist's office is prepared to help you deal with this problem in a discreet and effective manner. For many people, treatment with clear aligners can be recommended to fix gaps, overlaps, and other alignment issues. For some, it may be possible to make improvements through the placement of dental veneers.
Clear Aligners Can Be Easier To Commit To For Smile Care
Because clear aligners can go unnoticed by others, and because they are easy for you to remove on your own, they can be an ideal solution for your concerns about your dental alignment. The appliances can be worn comfortably in situations where traditional metal braces might embarrass you, as they will be difficult for others to ever notice. They are also surprisingly easy to fit into your life because you can reliably remove them whenever you are about to eat, or when you clean your teeth.
What Should Your Expectations Be For Treatment With Clear Aligners?
The goal when planning a procedure with clear aligners is to make your treatment easy to fit into your current life. Your dentist will provide you with a set of removable appliances that you will wear over a set period of time. In order to make lasting changes, you will spend a designated period of time with one appliance before you move onto the next. As you move through your treatment, you can be excited to see your teeth gradually moving in ways that will make your smile more attractive.
We Can Help You Find The Right Solution For Your Smile Troubles
In some instances, it may be possible for us to hide gaps and overlaps between teeth with custom porcelain veneers. The veneers that we design can be put in place in order to make your smile more symmetrical, whiter, and free from any visible flaws that currently bother you. Veneers can also be effective against stubborn forms of dental discoloration, as well as some dental damages.
Talk To Dr. Koshki About Treatment With Clear Aligners In The New Year
At our Santa Monica, CA dentist's office, Dr. Koshki is ready to talk to you if you have concerns about the alignment of your smile. With the right clear aligners, you can finally put your concerns about your appearance to rest while avoiding frustration that people sometimes feel when wearing metal braces. For more information, call Santa Monica Dental Arts in Santa Monica, CA today at 310-395-1261.